Wallis & Futuna Is.
1st May 1920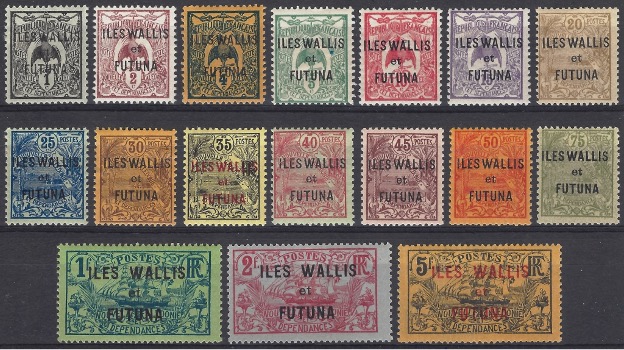 SG1-17
Description
Scott

†

SG
Mi
Y&T
New Caledonia overprints
1 centime black, green
1
1
other values 2c to 75c
2-24
2-17
† Scott's initial listing covers 1920-28, while Gibbons is restricted just to 1920.
The Wallis and Futuna Islands, north-east of Fiji, were discovered by Captain Wallis in HMS Dolphin in 1767. They became a French protectorate in 1888 and were administered by New Caledonia, but issued their own stamps from 1920 and continue to do so. In 1961 the islands became a French Overseas Territory.