Mourning
17th June 1866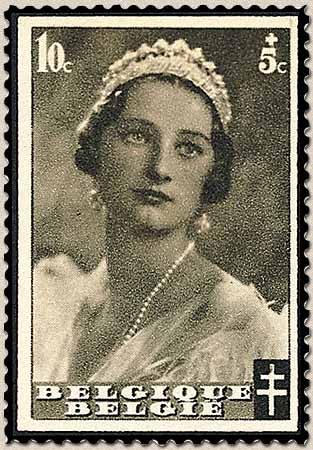 Queen Astrid
Belgium 1936 Sc-B174 SG173
It began with mourning covers, black-edged envelopes used for funereal correspondence or, for example, in general use on the death of Queen Victoria.
Specific mourning stamps, often black-edged, were reserved for royalty and senior politicians. There was a spate of issues in the 1930s in Europe (King Albert of Belgium, Chancellor Dolfuss of Austria, President Hindenburg of Germany, all issued in 1934) but the most elegant of the period was a set of eight mourning stamps for Queen Astrid of Belgium who died in a car crash in 1935.
Abraham Lincoln
US 1866 Sc77 SG73
The U.S. had already made mourning issues for presidents. The 1923 Warren Harding (Sc610 SG614) stamp is described in an article on the Smithsonian site [1] as,
"the first mourning stamp for a sitting U.S. president since the 15¢ Lincolns of 1866, the Black Hardings captured the public imagination. Although they were only distributed to post offices for ninety days, they were promoted more heavily than any previous stamp and gave impetus to two new philatelic specialties [first day covers and precancels]. It is not too much of an overstatement to say that the Black Hardings' release ushered in the modern era of U.S. philately"
Mackay [2] also mentions Russian issues of 1924-29 for Lenin and an 1888 local German stamp on the death of Emperor William 1 and then for his son who died a few months later, but the 1866 Lincoln must take the prize for the first mourning stamp
---
Wood (writing in 1982) further notes that popularity had more recently bred contempt with vast and meaningless international mourning issues for Churchill and Kennedy. Mackay (1988) gives more detail on this trend, enumerating 287 stamps and 1 miniature sheet from 73 countries within 12 months of Churchill's death and 183 stamps and 32 sheets from 44 countries for Kennedy. In both cases, a trickle of issues continued for years afterwards.
When a founder member of FICC, David Olson, died in 2017, the club organised a mourning stamp which was used to send the next issue of the club Journal.