Algeria
8th May 1924
perf 14x13½, no wmk
Printed at the Government Print Works, Paris.
Description
Scott
SG
Mi
Y&T
French stamps overprinted in red, blue or black
½ centime on 1c slate
1
1 centime dark grey
1
2
other values 2c to 5 francs
2-32
3-33
Algeria became a French Department in July 1830, although internal hostilities continued until 1847 and, to a lesser extent, thereafter. French stamps were used until 1924 and again between July 1958 and independence in 1962.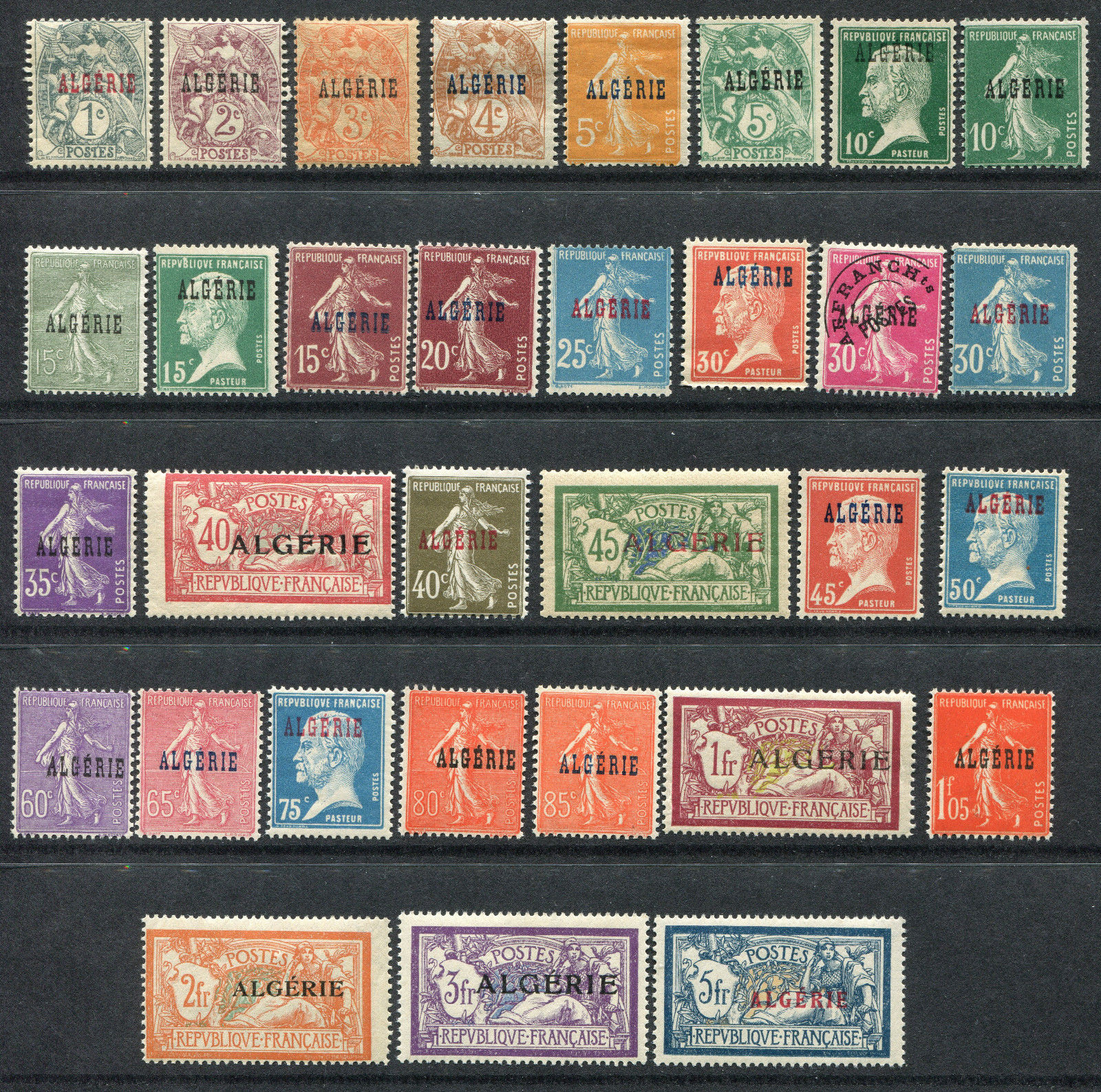 1924-26 Sc1-32
---
4th July 1962
Independence
1962 Sc286 SG386
Independence
The first stamps after independence were overprinted "ER" with or without a bar for Etat Algérien.