Brunei
11th November 1906
perf 12 to 16, no wmk
Description
Scott
SG
Mi
Y&T
Labuan overprinted and surcharged in red
1 cent violet and black
1
11
1
1c violet and black, black overprint
1a
11a
1a
2c on 3c brown and black
2
12
2
2c on 8c orange and black
3
13
3
3c brown and black
4
14
4
4c on 12c yellow and black
5
15
5
5c on 16c orange brown and green
6
16
6
8c orange and black
7
17
7
10c on 16c orange brown and green
8
18
8
25c on 16c orange brown and green
9
19
9
30c on 16c orange brown and green
10
20
10
50c on 16c orange brown and green
11
21
11
$1 on 8c orange and black
12
22
12
Scott [1] states,
"Brunei became a British protectorate in 1888. A treaty between the sultan and the British Government in 1979 provided for independence in 1983." No stamp was issued to celebrate independence.
Gibbons [2], by contrast,
"For many years the status of the 1895 issues remained uncertain to such an extant that the 1906 provisionals on Labuan were taken to be the first issue of Brunei.
The 1895 "Star and Crescent" design stamps were, from their first appearance considered bogus or, at best, as an issue made for philatelic purposes", but it concludes "enough commercial covers and cards exist to show that there was, indeed a postal service.
Yvert & Tellier start with 1906.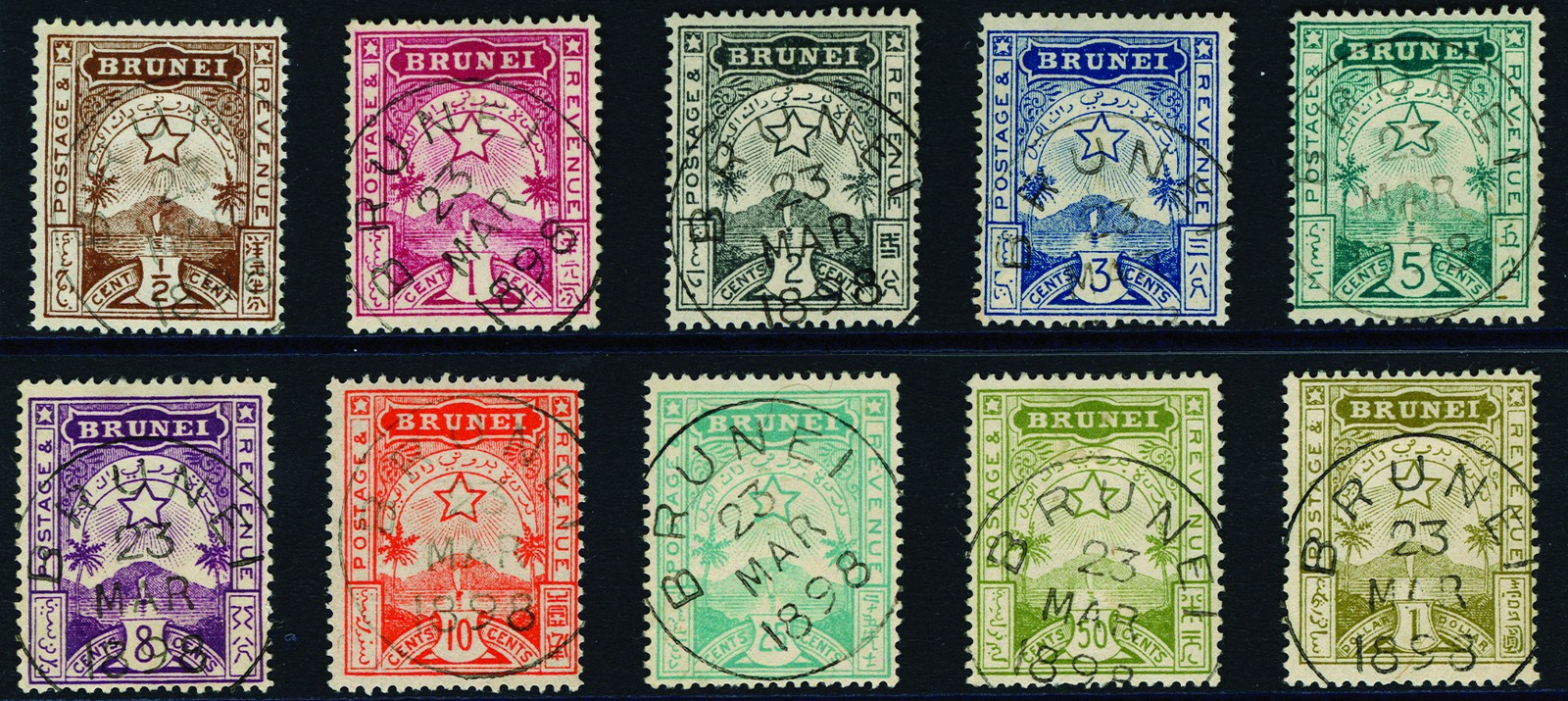 Brunei 1895
SG1-10