Gilbert & Ellice Islands
Gilbert Islands, Kiribati
1st January 1911
perf 14, wmk multiple crown CA
Description
Scott
SG
Mi
Y&T
Stamps of Fiji overprinted
½ penny green
1
1
1d carmine
2
2
2d grey
3
3
2½d ultra
4
4
5d violet and olive green
5
5
6d violet
6
6
1 shilling black, green
7
7
The catalgues note that ordinary paper was used for for Sc1-4 and chalky paper for Sc5-7.
A group of islands north east of Australia, annexed by GB in that became a GB colony in 1915.
The colony separated into the Gilbert Islands (comprising Gilbert Islands, Phoenix, Ocean and Line Islands) and Tuvalu in 1976. The first issue for the Gilbert Islands was a set of 14 overprints. Scott numbers sequentially, while Gibbons starts again at SG1 and lists a dedicated set of 3 stamps as the first issue.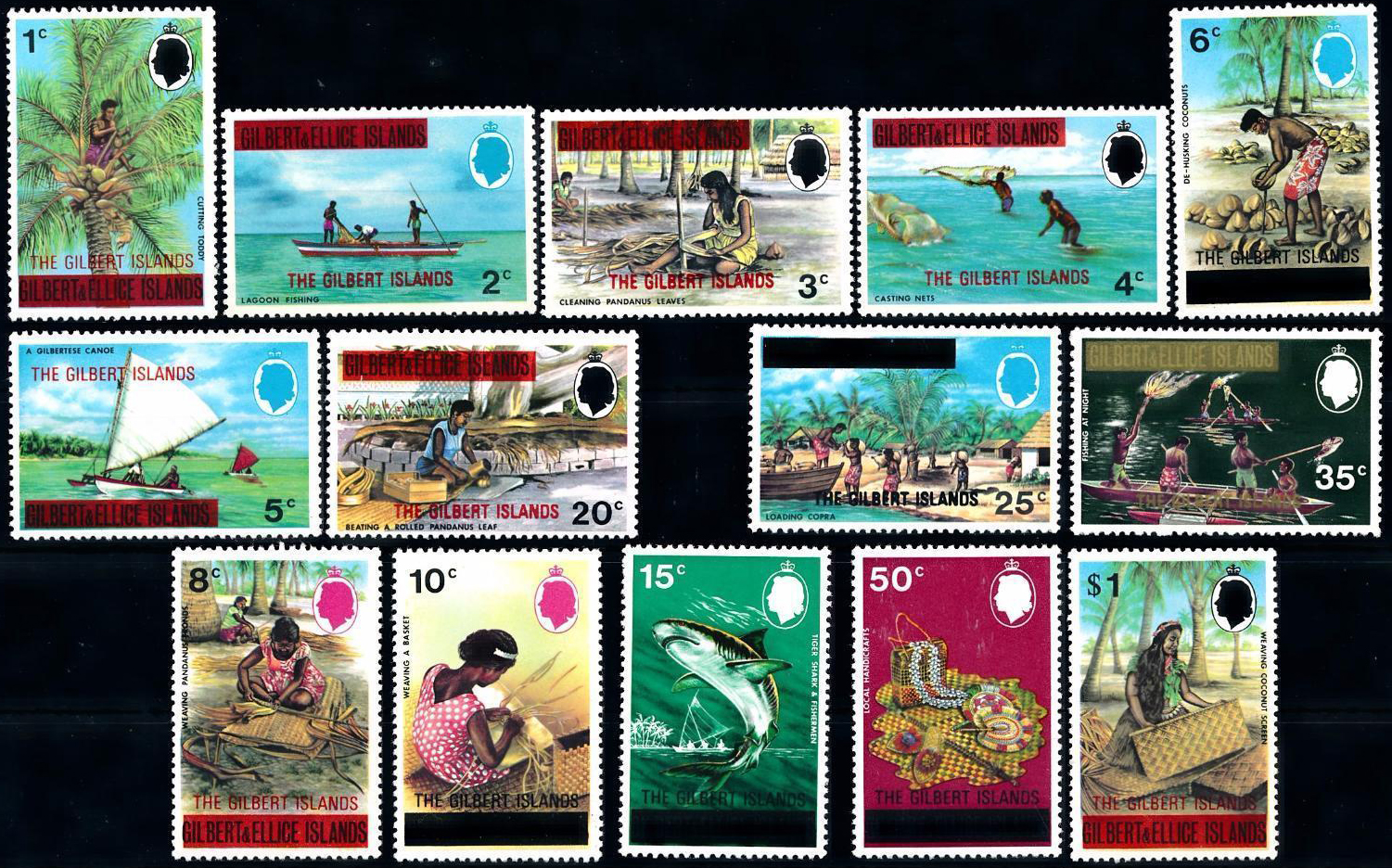 Gilbert Islands
1976 Sc253-266 SG3-22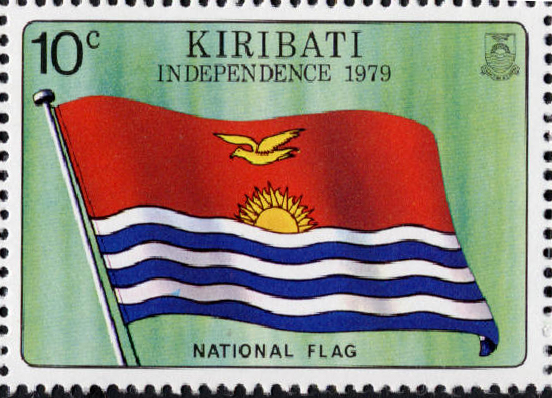 Kiribati
1979 Sc325 SG84
Kiribati
In July 1979, the Gilbert Islands became independent and the name changed to Kiribati. Both catalogues number contiguously this time.